The Weddell Sea & Larsen Ice Shelf
Booking Dates
12/07/2019 through 03/22/2022
Travel Dates
12/07/2019 through 04/05/2022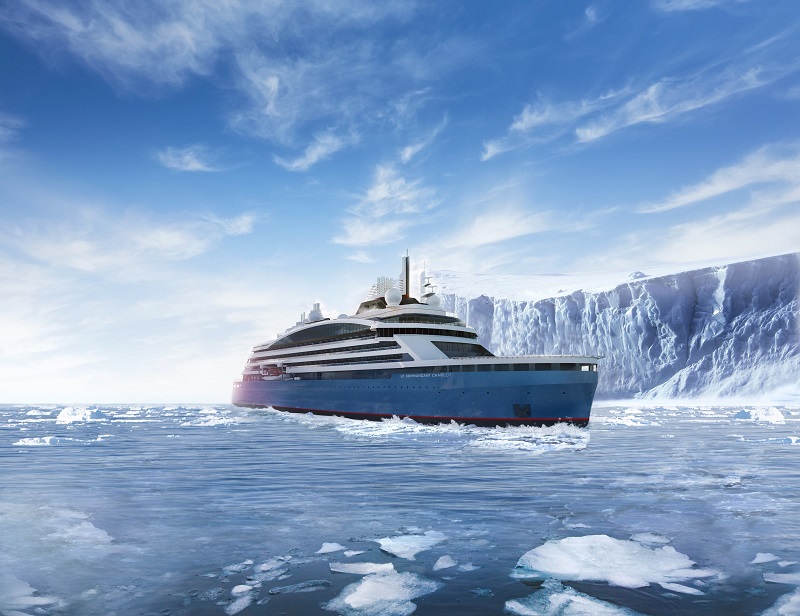 The Weddell Sea & Larsen Ice Shelf
Insurmountable, extreme and captivating: this is the best way to describe the Weddell Sea, mostly frozen by a thick and compressed ice floe. It is a challenge and a privilege to sail on it, with its promise of exceptional landscapes and original encounters.
As you advance across this immense polar expanse, you will enter an infinite ice desert, a world of silence where there is nothing but calm and serenity.
To the northwest of the Weddell Sea, stretching along the eastern coast of the Antarctic Peninsula, stands an imposing ice shelf known as the Larsen Ice Shelf. An extension of the ice sheet onto the sea, this white giant is equally disturbing and fascinating, if only due to its colossal dimensions and the impressive table top icebergs – amongst the largest ever seen – that it generates.
This voyage will be an opportunity to come as close as possible to the Weddell Sea, a real refuge for wildlife.
We are privileged guests in these remote lands where we are at the mercy of weather, ice, tidal and current conditions. Landings on certain sites and the observation of certain wildlife cannot be guaranteed. They vary from day to day, making each PONANT cruise a unique experience. The Captain and the Expedition Leader will make every effort to ensure that your experience is as rich as possible, while complying with the safety rules and instructions imposed by the AECO.
Itinerary
Destination
Pricing
Terms and Conditions
| Day | Description | View All |
| --- | --- | --- |
| Day 1 | Ushuaia | Details |
| Day 2 | Crossing The Drake Passage | Details |
| Day 3 | Crossing The Drake Passage | Details |
| Day 4 | South Shetland Islands | Details |
| Day 5 | North Antarctic Peninsula | Details |
| Day 6 | The Weddell Sea | Details |
| Day 7 | Sailing Toward Larsen Ice Shelf | Details |
| Day 8 | Sailing Toward Larsen Ice Shelf | Details |
| Day 9 | The Weddell Sea | Details |
| Day 10 | Crossing The Drake Passage | Details |
| Day 11 | Crossing The Drake Passage | Details |
| Day 12 | Ushuaia | Details |