15 Day Peru, Bolivia and the Atacama Desert
Booking Dates
11/15/2019 through 12/14/2020
Travel Dates
06/23/2017 through 12/31/2020
Provider
Kensington Tours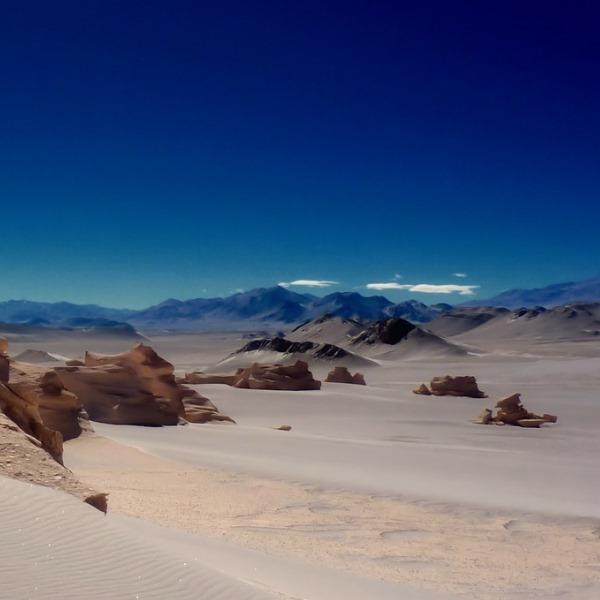 15 Day Peru, Bolivia and the Atacama Desert

The Inca Empire dominated South America from Ecuador to central Chile for centuries, leaving a wealth of temples, pyramids, and cultural traditions in their wake. Step into their world to marvel at the natural wonders of their kingdom on this mesmerizing journey through Peru, Bolivia, and Chile that connects you to the land, its people, and cultures.
After arriving in Cusco, the journey begins in the villages of Peru's legendary Sacred Valley, where local artisans in traditional dress weave colorful textiles through methods passed down from the age of the Inca in the shadow of ancient ruins. Later, spend the better part of two days at Machu Picchu, the fabled Lost City of the Inca, first on a private tour of the site, then on a moderately challenging hike along the final stage of the Inca Trail through the Sun Gate. Next, embark on a privately guided walking tour of historic Cusco's cobblestone streets and learn about early Incan astronomy on a fascinating visit to a local planetarium before moving on to your next stop, Bolivia. Near La Paz, you'll explore Tiwanaku, the ruins of an advanced pre-Inca civilization in private before embarking on a half-day tour that will introduce you to the colonial architecture, bustling squares, and beautiful landmarks of the world's highest national capital. From there, meet some of the continent's natural wonders on journeys to the vast, windswept expanse of Uyuni Salt Flat and Ollagüe, a massive Andean stratovolcano before arriving in San Pedro de Atacama, gateway to Chile's Atacama Desert, one of the driest places on Earth. Get to know this serenely beautiful part of the world through a variety of excursions, including a biking tour of the Valley of the Moon, morning hikes to the nearby Taito Geysers, and other ideas built to suit your interests and the day's weather.
Regional airfare is included in your trip pricing. Please note that the cost of international air has not yet been included in your quotation. Air experts are standing by to help. Kensington Tours creates private trips from the world's finest ingredients. Tailor-made with care by your personal Destination Expert, your personalized trip is always a one-of-a-kind experience made just for you. Expert local guidance and 24/7 service come standard.
Itinerary
Destination
Pricing
Terms and Conditions
| Day | Description | View All |
| --- | --- | --- |
| Day 1 | Lima To Welcome | Details |
| Day 2 | Lima To Sacred Valley To Cusco | Details |
| Day 3 | Sacred Valley | Details |
| Day 4 | Sacred Valley To Aguas Calientes To Peru To Ollantaytambo To Machu Picchu | Details |
| Day 5 | Aguas Calientes To Machu Picchu To Cusco | Details |
| Day 6 | Cusco | Details |
| Day 7 | Cusco To La Paz | Details |
| Day 8 | La Paz | Details |
| Day 9 | La Paz To Bolivia To Salar de Uyuni To Colchani | Details |
| Day 10 | Colchani | Details |
| Day 11 | Colchani To Ojo de Perdiz | Details |
| Day 12 | Ojo de Perdiz To San Pedro de Atacama | Details |
| Day 13 | San Pedro de Atacama | Details |
| Day 14 | San Pedro de Atacama | Details |
| Day 15 | San Pedro de Atacama To Calama | Details |